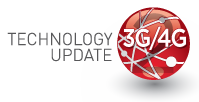 Changes In Alarm System Communication
Just as VCRs gave way to Blu-rays and streaming video, 2G cellular communication is "sunsetting," in favor of 3G/4G speeds. As a result, cellular carriers will no longer support 2G service. Security systems that rely on 2G cell signals will not function once cellular service in your area is updated.
Upgrading Your Service
CSC wants you to be aware of this transition from 2G to 3G/4G technology, and strongly encourages you to take advantage of this opportunity to upgrade and service your system. This will prevent any interruption in monitoring and ensure your system is functional once 3G/4G cellular upgrades are made in your area. Give us a call today at
(317) 543-1300 or use the form so we may contact you to discuss which option is best for your system— replacing your cellular unit, upgrading your panel or entire system!
Not Sure If Your System Uses 2G Technology?
We can check our records and see if an upgrade is needed. Simply complete the form so we can contact you.